Whats Up!
Lastest updates on HealthoBeing Posts
The Thailand Ultramarathon is held in the Northern part of Chiang Mai in a place called Pang Ma Ha.  The base HQ for the start and the ending of this Trail race is at the Cave Lodge, an eco guest house ran by Mr John Spies.  Usually held around the end of the year, November[…]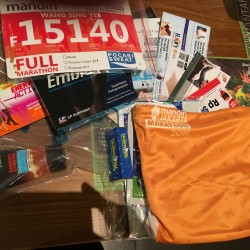 The marathon was on 23 October 2016 at the MONAS. This was a monument in the down town Jakarta.  I had never been to Jakarta, first time seeing the monument was really impressive.  The race itself brings you to all the important sights in the city which can be difficult to go due to the bad traffic.  The route to say is not that bad as it was mainly flat.  However, this time the challenge is the rain.  There was a heavy down pour and all of us were drenched running in the heavy rain.
Previous
Next